About Us
Indiana Home Experts sold over 70 million in real estate in 2019 and over 100 years of real estate experience combined!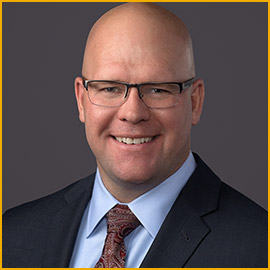 Greg Brown – REALTOR / Team Co-Leader
Ranks in Fort Wayne's Top 10 REALTORS overall and in top 5 in Buyer's sales in the past 6 years
Brings new technology and exceptional service to the real estate market with a fresh approach
Specializes in assisting buyers to purchase builder specs and existing homes
Unique ability to market and sell listings quickly
Graduated from Purdue University in West Lafayette, IN with a Bachelor of Science Degree in Mechanical Engineering
---
Evan Riecke – REALTOR
Previously a 3rd Grade Teacher at Perry Hill Elementary
Graduated from IPFW w/ Bachelor's degree in Elementary Education
Specializes in bringing top quality service in all aspects of the real estate transaction
Integrates technology and his outgoing personality to make clients happy
Enjoys meeting new people and socializing in any and all settings
Born and raised in Fort Wayne
Graduated from Leo High School
Sports fanatic
---
Darlene Brown – Client Care Coordinator
Maintains our 2 websites: IndianaHomeExperts.com & FortWayneRealEstateTeam.com
Coordinates closings and maintains customer relations
Provides technical support with office equipment, computer network, and internet presence
Has a BS in Mathematics with a minor in Computer Science from Geneva College
---
Steve Bartkus – REALTOR, Auctioneer
15+ years experience in Fort Wayne Real Estate
Previously an Architectural Engineer for 8 years
Specializes in subdividing and new construction in rural areas
Avid Outdoorsman
Born and raised in Fort Wayne and graduated from Carroll High School
---
Jody Bartkus – REALTOR
Born and raised in the Huntertown/Fort Wayne area
Draw upon her experience to help you negotiate the best possible price for your new or existing home
Worked as a manager in the food department at Maple Creek Middle School for many years
Active in her church
Has two children that attend Carroll Middle School
Volunteers regularly teaching youth in Bible study classes
---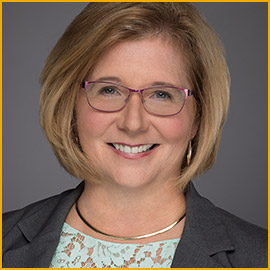 Bonnie Ranger – REALTOR
Bachelors Degree in Business
Retired Quality Engineer from General Motors
Approaches clients with sensitivity and professionalism to make your transaction a memorable one
Works hard and provides clients with truthful knowledge about each step of the process to make informed decisions
Makes clients feel special by treating them like her family
Proud to say she has 3 children and 7 grandchildren
---
Kimberley Degroot – REALTOR
Graduate of IU-Bloomington / Business
Proud to be a Military Family – Active NAVY
10+ years of real estate experience working with foreclosures, residential and commercial properties
Active in the community- formerly a Girl Scout leader, park board president, Christmas coordinator for PTO, committee to improve our down town, Freedom Festival Committee, show choir booster president, Noble County volunteer of the year
Married for 25 years with two grown daughters which allows her to spend more time with her clients and grow her business
Lives in a rural wooded area north of Fort Wayne & has a German Shepherd
---
Leah Lengerich-REALTOR
Leah is experienced in working with investors in buying, selling and leasing properties. She can help with REOs, HUD's and Fannie Mae transactions.  She currently is the property manager of more than 30 homes where she coordinates service calls, leasing, selling, renovations and arranging the contractors.
She enjoys working with individuals/families on their home search as well as selling their current home.  She is sensitive to the emotion and excitement that goes into both events.  It is emotional handing over the keys to a happy new homeowner or taking down a sold sign in the yard of a home that her clients have made memories in.
A resident of Fort Wayne, she has kids attending Carroll Schools who are very active in travel baseball and football. She loves to travel, enjoys vacations with her family, visiting new places and experiencing new cultures.  She has family in California and Texas, which she loves to visit every chance they get.
She has worked at Paul Davis Restoration for 2 years as an insurance marketer. She has learned the ins and outs of both the restoration and insurance side of the industry.  She has built relationships and ongoing friendships along the way.
---
Travis Striggle – REALTOR
18-year Veteran of the Indiana Army National Guard, Combat War Veteran of Operation Iraqi Freedom
Special Interests and years of experience in Real Estate Investing
Bachelor of Science in Organizational Leadership & Supervision, IPFW 2005
Masters of Business Administration from Indiana Wesleyan University 2010
Resident in Northwest Allen County area his entire life
Church council member at Trinity English Lutheran Church
---
Thad Wagner – REALTOR
Native to Fort Wayne
Graduated from Purdue Fort Wayne with a degree in Civil Engineering & Interior Design
10+ years experience with homeowners in new construction & remodeling
Enjoys spending time with his wife Rachel and two sons Simon & Lewis
Stays active in the community through his church and his homeowner's association
---
Ben Craver – REALTOR
Lifelong resident of Fort Wayne
Attended Elmhurst HS and IPFW
9+ years as a licensed Realtor
Married 12+ years to my lovely wife Elizabeth, with two daughters ages 4 & 10
Avid sports fan
Member of Pathway Community Church, where my family has attended for 10 years
Several years experience as a preferred agent for USAA/Navy FCU
---
Jim Owens – REALTOR
Over 15 years' experience working with clients in related fields.
A family man, he loves spending time golfing or relaxing with his wife, kids, and granddaughter
Before joining Century 21, Jim worked at Symmetry Financial helping clients to secure their dreams.
His unique background allows Jim to use the latest technology to help his clients with their home ownership goals.
Our Hope Lutheran Church Member
Executive Committee- Angola Balloons Aloft
---
Angela Pachuta – REALTOR
Grew up in Payne, Ohio
Went to college for Business Management & Communications
Loves working directly with customers to maximize results in finding a dream home or selling a home
Experience as a new home specialist with building company
Knowledge working with home décor, her approach is to make a house a home from the inside out
Being that she has a passion for animals, she spent six years running a successful animal rescue
---
Michelle Fraze – REALTOR
Graduated from Angola
Went to University of Saint Francis
Actively participates in a Woman's Group at her church that is involved in community service projects
Mother and very family-oriented
Yoga fanatic and knowledgeable on living a healthy lifestyle
Enjoys meeting new people and socializing
15+ years in sales and service industry
Enjoys working with first-time homebuyers
Prides herself on quickly responding to clients
---
Wendy France – REALTOR
Born and raised in Fort Wayne
Graduate of Carroll High School
Studied Business Administration in College
Fiancé, but no children….yet 🙂
Has been in the real estate business since she was 20
Specializes in helping first time homebuyers
Enjoys bike riding and spending her summers outside!
---
Jess Steury – REALTOR
Providing buyers and sellers with excellent service and support throughout Ft. Wayne and all surrounding areas
Strong Negotiator
Detail Oriented
Sports Fanatic and Avid Outdoorsman
Born and raised in Ft. Wayne
Graduate of Leo High School and Bachelors from Ball State University
---

Erin Hyndman – REALTOR
Six years of Real Estate experience with confidence in negotiations
Pairs technology with charisma and genuine care for people to best serve clients
Born and raised in Churubusco
Carroll High School graduate
Graduated from Ball State University with a Bachelor's of Science in Journalism
Wants to save all the dogs
BOILER UP!